Embalse de los Bermejales was one of our best-kept secrets in Malaga until now.
Situated on the backside of Sierra de Sierras de Tejeda, Almijara y Alhama lays the man made reservoir. Filled with zebra mussels (will explain below), big fat carp, beautiful turquoise water and breath taking mountain views.
Driving from Málaga
Coming from Málaga we suggest to take the main highway A-92 that leads to Granada as it is faster and a much safer road to drive. The route via Velez Málaga consumes much more fuel and the roads are much smaller and more worn. As you drop down into the surrounding area, you will drive on top of the Pantano de Bermejales (Bermejales Dam) and immediately enter the small pueblo of Pantano de Bermejales. We typically always stay at the strategically placed camping on the northeast side of the lake which has a freshly built swimming pool (summer 2017) and wonderful parcels for cheap per night or per month. Check out there website for more info: www.campinglosbermejales.com/ (not a paid advertisement)
Depending on the weather and time of year, there are many activities that can easily keep you busy for a whole weekend, if not longer, as the natural parks are only a short drive away.
Summer Time = Lake Time
If you didn't already get the gist of our summer postings here at Malaga Flow, you probably have already figured out a trending topic: we encourage water activities in the summer. Again, the trend continues and so does the encouragement.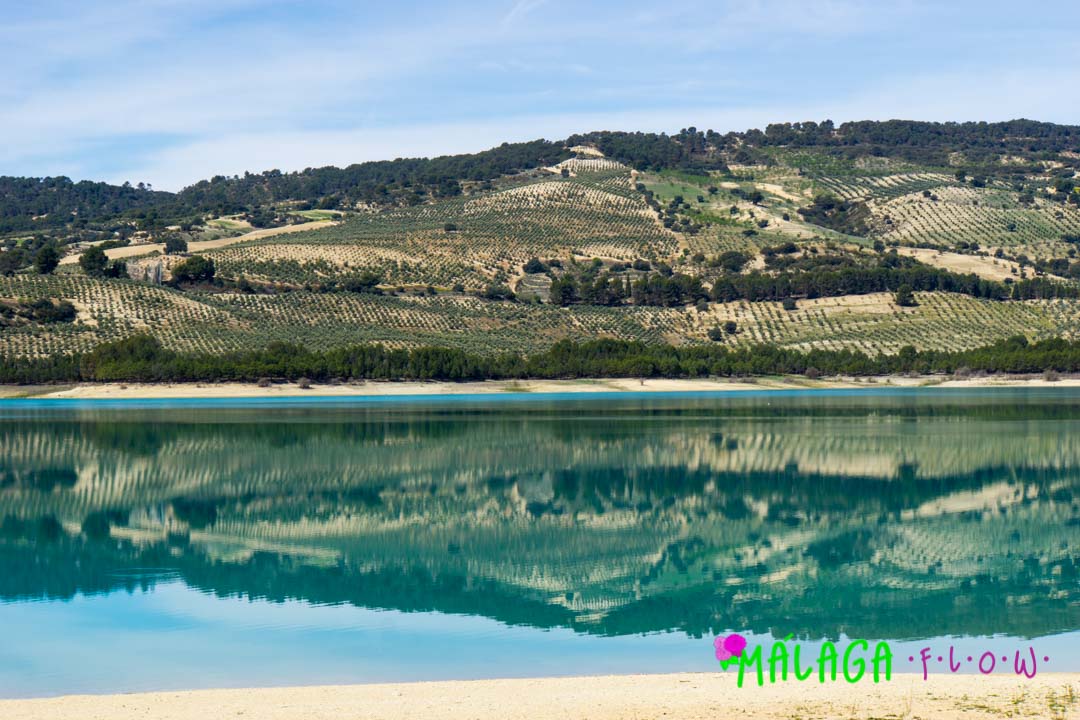 So bring your kayak, stand up paddleboard, inflatable unicorn, camping mattress, inner tube or anything else you can find laying around your house that will float as long as it does not have a motor. If you are not properly equipped or you lost your water wienie last weekend; there is an awesome solution. The cousins of the camping own and operate a kayak, stand up paddleboard, boat and beach side bar conveniently located below the camping. You can rent per hour or for all day excursions for a very reasonable price. Only a few euros per hour depending on which water vehicle suits you best and I am sure they will cut you a deal if you rent a small armada for the whole family.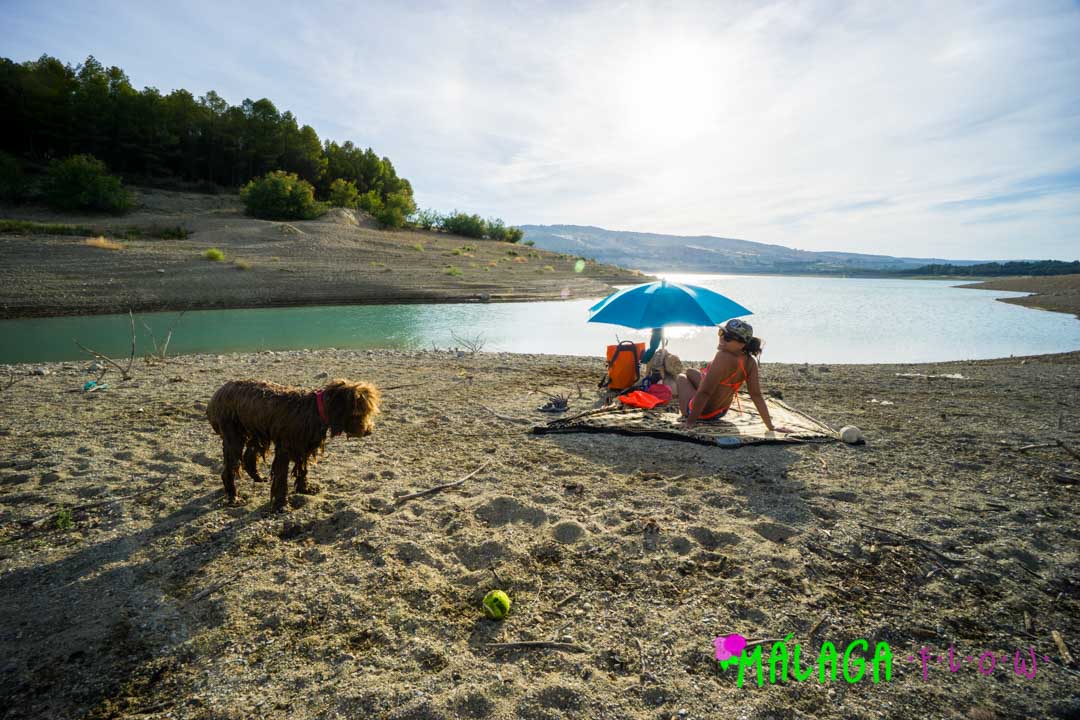 Please note, if you do end up bringing your own inflatable water device, be aware of a very important law you need to abide by. The zebra mussels have become an issue here in Málaga and we should try our best to not make the situation worse. Let me explain. The Zebra mussels are an invasive type of mussel species. They have overrun lakes such as Bermejales, El Chorro and continuing to infect. The fear is that they could be transferred to the Mediterranean sea and imbalance the eco system there. So if you are bringing your own type of personal watercraft or any other type of inflatable device, it is important to clean your boat after using it in the lake. You can easily do this at any self-service car wash or at home, if your housing situations allows.
Moka playing her favorite game… Fetch!
Once properly equipped and informed, feel free to paddle around and enjoy the private beaches on the other side of the lake or enjoy the rope swings by the dam. On the other side of the lake there are beaches with swallow water areas, which allow the water temperatures to heat up quite nicely under the strong Spanish sun. Our Video below from one of our previous adventures can give you an idea on how beautiful Lake Bermejales is!
Not Summer = Hiking and biking
There is a very mellow hiking and biking trail that goes around the lake. It is very fun and not terribly long if you are in need of a mellow morning activity. But if you seek the secrets of Los Bermejales, read below because this is the main reason we are writing this article.
A beautiful river route with scrambling, climbing, steep rope assisted down climbing, suspension bridges and secret ancient ruins throughout the canyon! And did I mention minimal tourists? This isn't Caminitos del Rey, but definitely a more private and secluded experience that will keep your weekend warrior spirit at bay for at minimum another week!
These old houses reminded me of the ancient huts from Native Americans while backpacking in southern Utah years ago.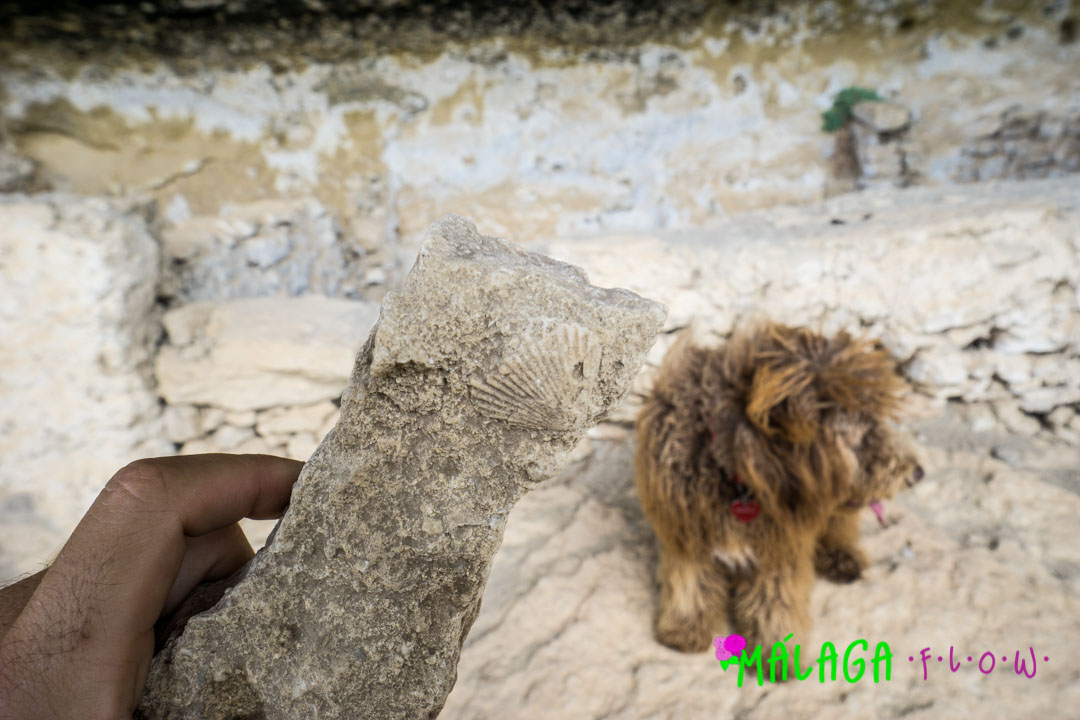 This whole area use to be under water and apart of an ocean and the fossil show for it if you keep your eyes open!
As you reach the end of the ancient ruins you will find the trail ends as you approach the bottom of the pantano. From here turn around and head back up the way you came. Keep going on the original trail that is shown above in Pink.
The trail will eventually meet with the river and the fun obstacle will start to present themselves. Cant begin to explain how much of a blast this river route is! It only keeps getting better around every corner.
When you reach the bridge. You know the party is over! 
Take a right at the bridge and refer to the pink route in the topo map above which will take you back to the car. The dirt road that returns to Pantano de los Bermejales is an easy walk and hard to get lost on.
That concludes our fun little article on Los Bermejales and all the reason you should come and enjoy it for yourself. Until next time, we hope you can get outside and enjoy life to the fullest.
Peace be the journey! ✌🏻🤙🏻🚀🏝🏔🏕☮️