The beautiful city of Malaga is filled with its beaches, monuments, architecture, foothills, parks, and of course its history, all tucked away below the Montes de Malaga. Malaga offers some of the finest sunset views in the Mediterranean.
Today we are going to fill you in on some of our favorite sunset views of Malaga. Some are easier to get to than others, some require a little bit of a hike, some need a car, others don't. But all are well worth the journey at the end of the day, just don't forget to bring your camera. So grab your backpack, blanket, favorite bottle of wine, cheese, crackers and get ready to enjoy a spectacular sunset overlooking the stunning city of Malaga.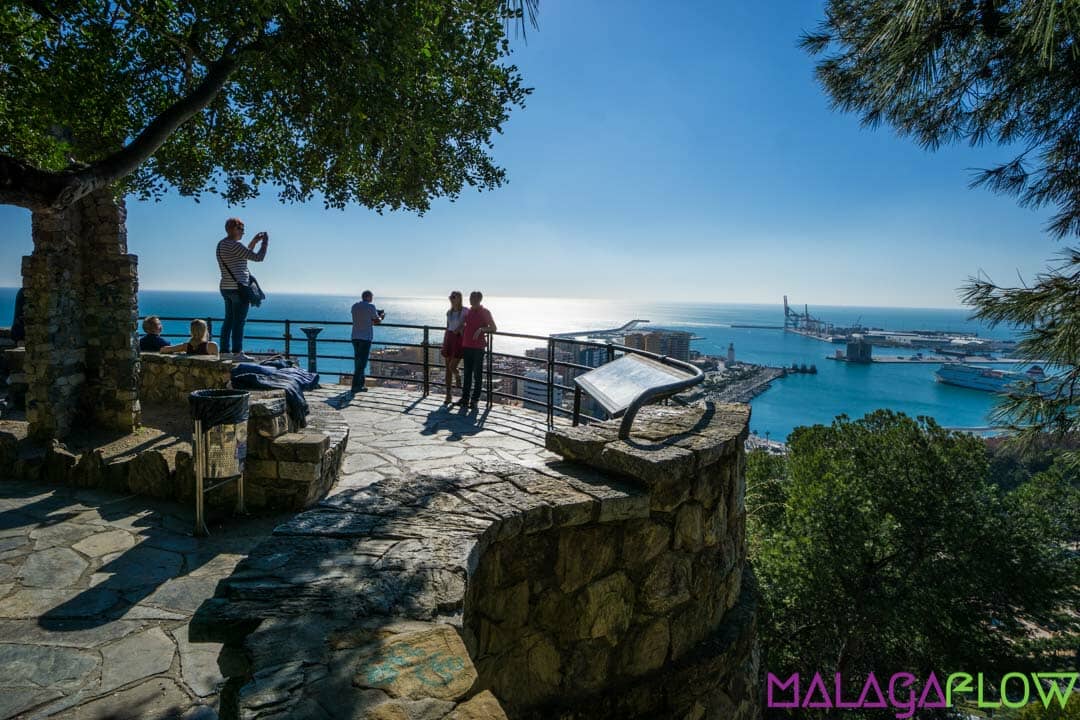 Number one on our list because of its close vicinity to downtown Malaga and ease of use. No car is required, no crazy hike, easy access and street lamps that illuminate the path on your way home. And did I mention the view overlooks the bullring, port of Mae Uno and Montes de Mija? Afterwards go and treat yourself to some tapas in El Centro (downtown). Read our insider's guide to tapas here.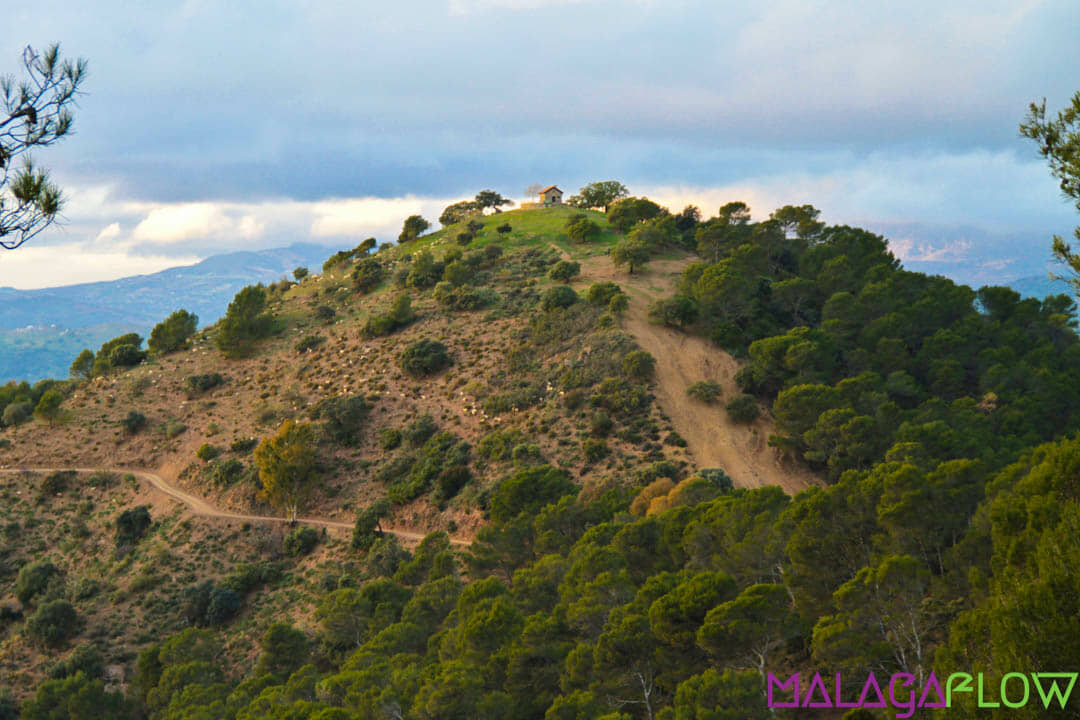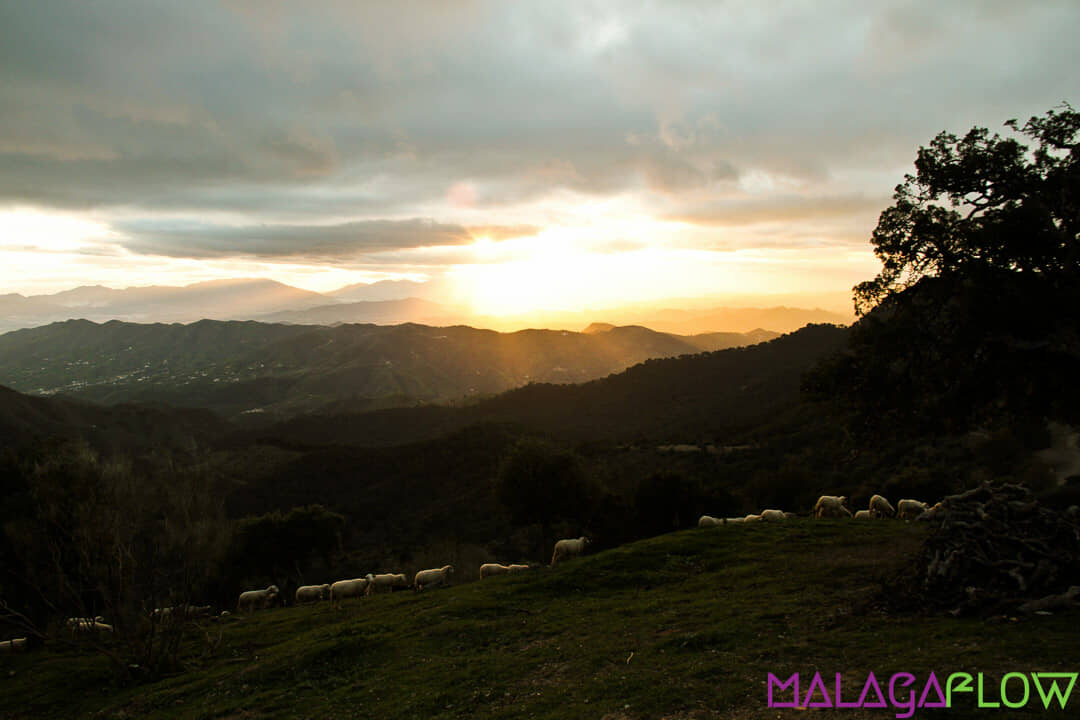 Number two on our list because of the sheer magnitude of the view. Pocopán (little bread) is a look out on top of one of the highest peaks in Montes de Málaga (mountains of Malaga), but with a catch. Most of the accent is accessible by car with only a short jaunt to get to the top by foot.
It is recommended to bring warmer clothes and check the weather before hand, as temperatures can quickly change. Nonetheless one of our favorites. Check the map below for driving instructions, as it can be a little confusing. Also note that you will need to drive on a dirt road but just about any vehicle can make the journey. **Note: Dont take your lowered sports car here.
Afterwards if you are hungry go order a plato de los montes (mountain plate) in any of the ventas (restaurants) nearby. Read more about the tradition here.
Directions: Take highway A7000 on the way up and note to park in the parking lot a little ways before the dropped pin below. You will see the trail to take up to the top.
Mirador de Pocopán
Take highway A7000 on the way up and note to park in the parking lot a little ways before the dropped pin below.
2. Playa Baños del Carmen
Number three on our list because of the viewing location of the sunset. Watching the sunset on any beach in Málaga is awesome let's not kid ourselves. But the view is likely obstructed by apartment buildings, which takes away from the experience. Playa Baños del Carmen is the best sunset beach view in the city.
This spot is easily accessible by bus or car and a favorite for the Malaga Flow Team. Also feel free to grab a drink at the restaurant (coincidentally named Baños del Carmen) incase you forget to bring your own.
4. Monte Victoria aka Monte de Las Tres Letras
Number four on our list, Monte Victoria is a little foothill perked up behind downtown Malaga with easy access to the top via car. The only downside is it is a little further away, doesn't have the best public transit access, but beggars can't be choosers right?
The top of Monte Victoria or also known as Monte de las Tres Letras is a 360-degree view. If going by foot, get there a little early to find one of the many paths that take you to the top. Don't forget your flashlight for the way down.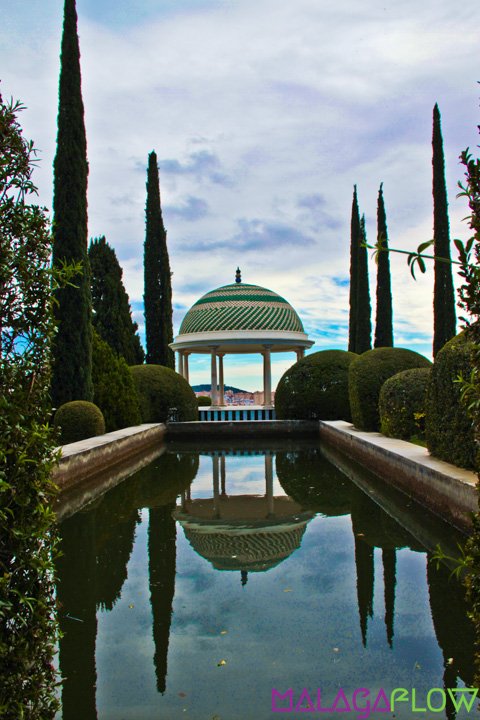 Number five on our list of the best sunset views of Malaga because of its rich historical culture, ancient architecture and exotic plants. Even if you can't make it for a sunset, it is still worth visiting during the day. But if you can make it, we recommend going to the historical Gazebo, which has a beautiful lookout over the city. There you can enjoy the view on a bench overseeing the city, very romantic if you ask us.
There you go, that is our list of the best sunset views of Malaga. We might add a few more in the future but for now we hope you enjoyed our recommendation. Let us know what you think in the comments below and also let us know what we missed.
Until next time,
The Malaga Flow Team