Every year in Autumn to early winter, many Malagueños go to the woods to collect chestnuts or "castañas" as they are called in Spanish. They are a delicious sweet nut that is classically cooked on an open fire on the side of the road for a few euros in Spain.
But can easily be cooked at home to be enjoyed with your family or friends (look for our simple recipe below).
Castañas are most delicious when eaten warm, but hurry because the season is short, typically starting in October and happens until later November. But thankfully you can normally purchase them on the side of the road until Christmas (link).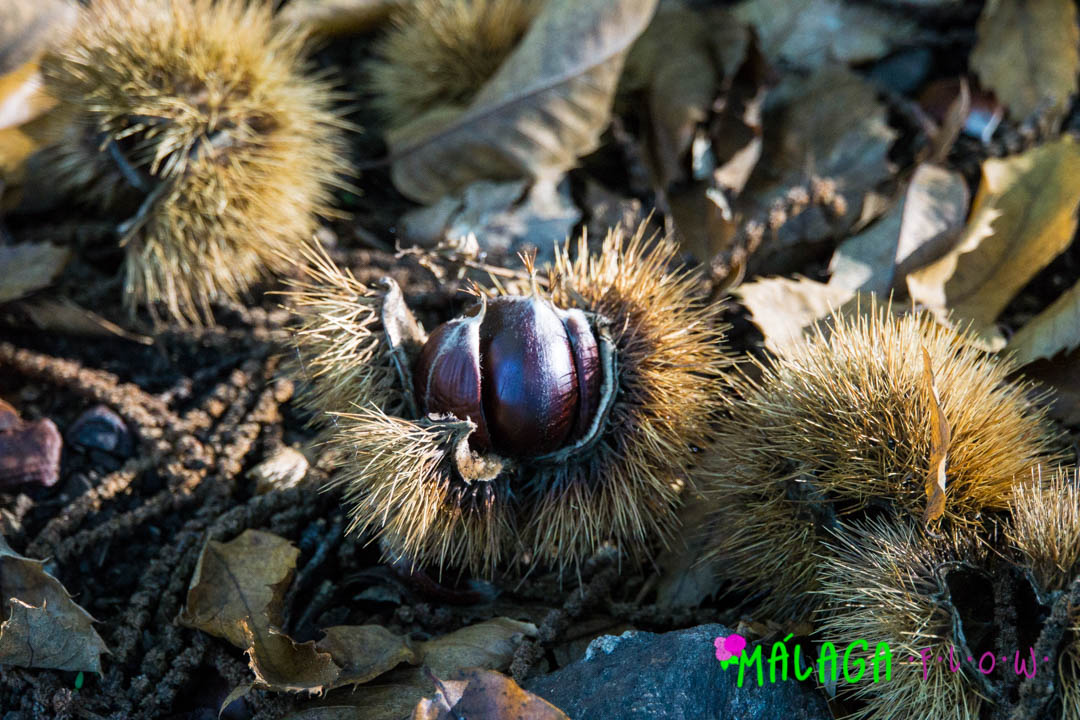 Typically castañas or chestnut trees enjoy mountainous terrain higher up in elevation where they can receive more water.
The Malaga Flow Team has found that the majority of castaña trees are found within and between the mountain range of Sierra de las Nieves and Sierra de Grazalema. This is also where some of the biggest castaña farms are located in the south. 
First and foremost,
moving or taking any object or plant matter from a natural park in Spain is highly illegal
, this means Castañas!
So this is why we recommend the following route below.
But before we start, we ask for you to stay on the trail and do not pick up castañas off of private property. Many landowners of this area make a majority of their income of this very special time of year. Trust us there is a lot to go around on this route and no trespassing is not required. 

Chestnuts are protected by a spiked shell to keep out unwanted animals or insects. These
spikes are extremely sharp and strong
, so a good pair of
thick leather gloves is required
to remove the nut from the shell.
We also like to bring a trash bag to collect the nuts.
Note that the shells will naturally open on their own while still attached to the tree, but will fall to the ground shortly after where it is best to pick them up. 
What you need to harvest chestnuts.
Trash bag for collection
Thick leather gloves
The Route: The Castaña Trail
One of our favorite hikes and favorite areas in all of Málaga is here in Valle de Genal (Valley of Genal). This area is absolutely beautiful year round but really shines in the fall when the trees leaves start to change color.
Valley de Genal is famous for its castañas, small and unique villages, but most of all its breath taking views.
So grab your hiking boots, make yourself a sandwich, bring plenty of water and set your GPS to the village of Igualeja.
The route starts in Igualeja and heads up to the village of Parauta
which will be
considered the halfway mark. If you forgot your sandwich, it is also a great place to stop for lunch. After resting or eating, you will head back down to Igualeja on another trail.
**Note that there is a small stream crossing which can range in depth on the time of year and before or after a storm. So possibly bring waterproof boots or not go on a rainy day. 
<iframe frameBorder="0" scrolling="no" src="https://www.wikiloc.com/wikiloc/spatialArtifacts.do?event=view&id=5420799&measures=off&title=off&near=off&images=off&maptype=S" width="500" height="400"></iframe><div style="background-color:#fff;color:#777;font-size:11px;line-height:16px;">Powered by <a style="color:#06d;font-size:11px;line-height:16px;" target="_blank" href="https://www.wikiloc.com">Wikiloc</a></div>
Valle de Genal and the trail system of the surrounding area does not have an amazing trail sign system signaling the direction of the routes. The stretches of the GR (Grand Ruta or Grand Sendero de Malaga) is marked but the entirety of this trail is not.
So pull out that handy-dandy pocket computer of yours and download Wikiloc App or a free Topo map app. So in case you get lost you will be able to find where you are.
Some photos from our trip and the amazing time we had exploring the amazing area. We hope you, your friends and family can also enjoy this place as well.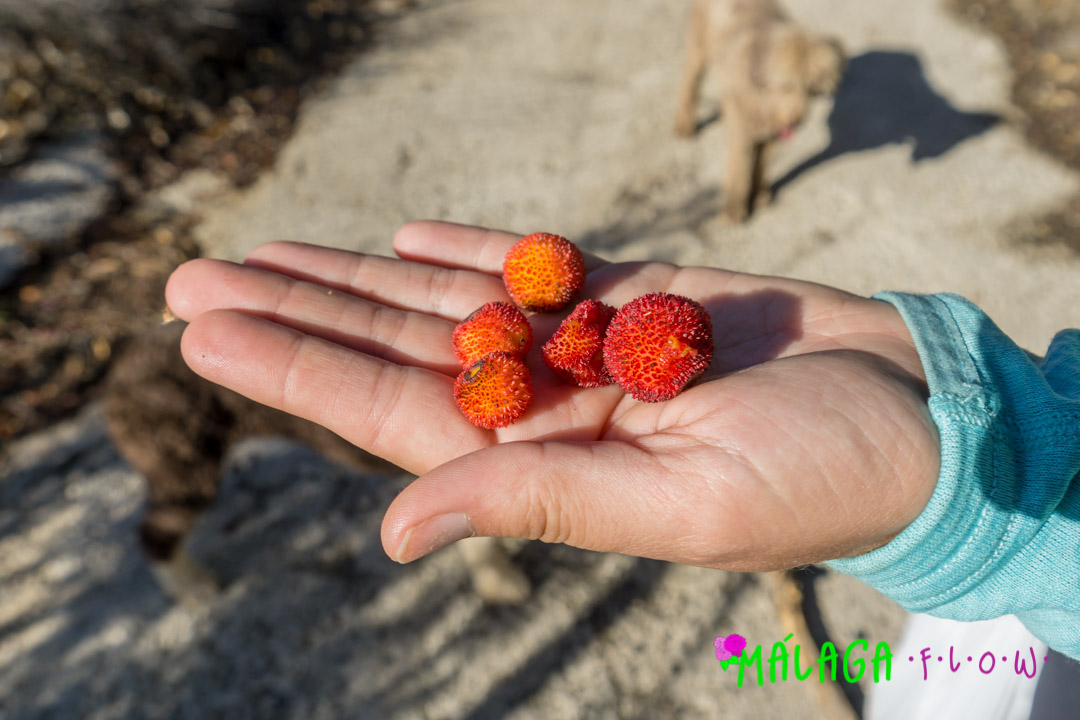 How to Cook Chestnuts at Home
Preheat Oven 200º C (no fan)
Preparing chestnut for oven roastin goodness.

Lay chestnut on its flat side
Take the biggest knife you can find, a machete will do
Cut a slit crosswise over the top of shell. Make sure you cut the nut inside.
Place in a dish large enough to have one layer of chestnut even spread out.

Roast in Oven for 30 minutes or until the skin splits open

Enjoy an adult beverage during this time.

Cool
Peel skin and husk
Serve immediately!